As a WordPress user, you need to be aware of the Essential WordPress Plugins that can help improve your website's performance, visitor traffic, and security and also to customize your site and take it to a whole new level thus indirectly growing business and improving sales.
There are thousands of plugins and themes available in the market for WordPress users. So, it becomes extremely difficult to determine which plugin or theme you actually need that can help to significantly improve your website performance and encourage a steady monthly visitor count.
WordPress.org alone has 57000+ Plugins and 8000+ Themes and not to forget other third-party Premium Themes and Plugins that have maximum market share. Given these many options – buyers and business owners will unquestionably get confused and end up choosing a plugin that they don't actually need.
So, to help fix things, we've tried our bit and created this article on Essential WordPress Plugins that cannot be ignored in 2021. No matter what kind of a website you're running or what niche it belongs to there are always certain plugins that are vital for every WordPress website.
The Plugins and Themes that we've discussed in this article are a must-have for any WordPress Site that demands to look Beautiful, Wants to Receive Regular Organic Visitors, Provides Easy Navigation to its Visitors, and most importantly be Secure.
So, in this expert-curated list, we will walk you through 7 Amazing and Essential WordPress Plugins and explain what makes each one stand out and attain its place in this list.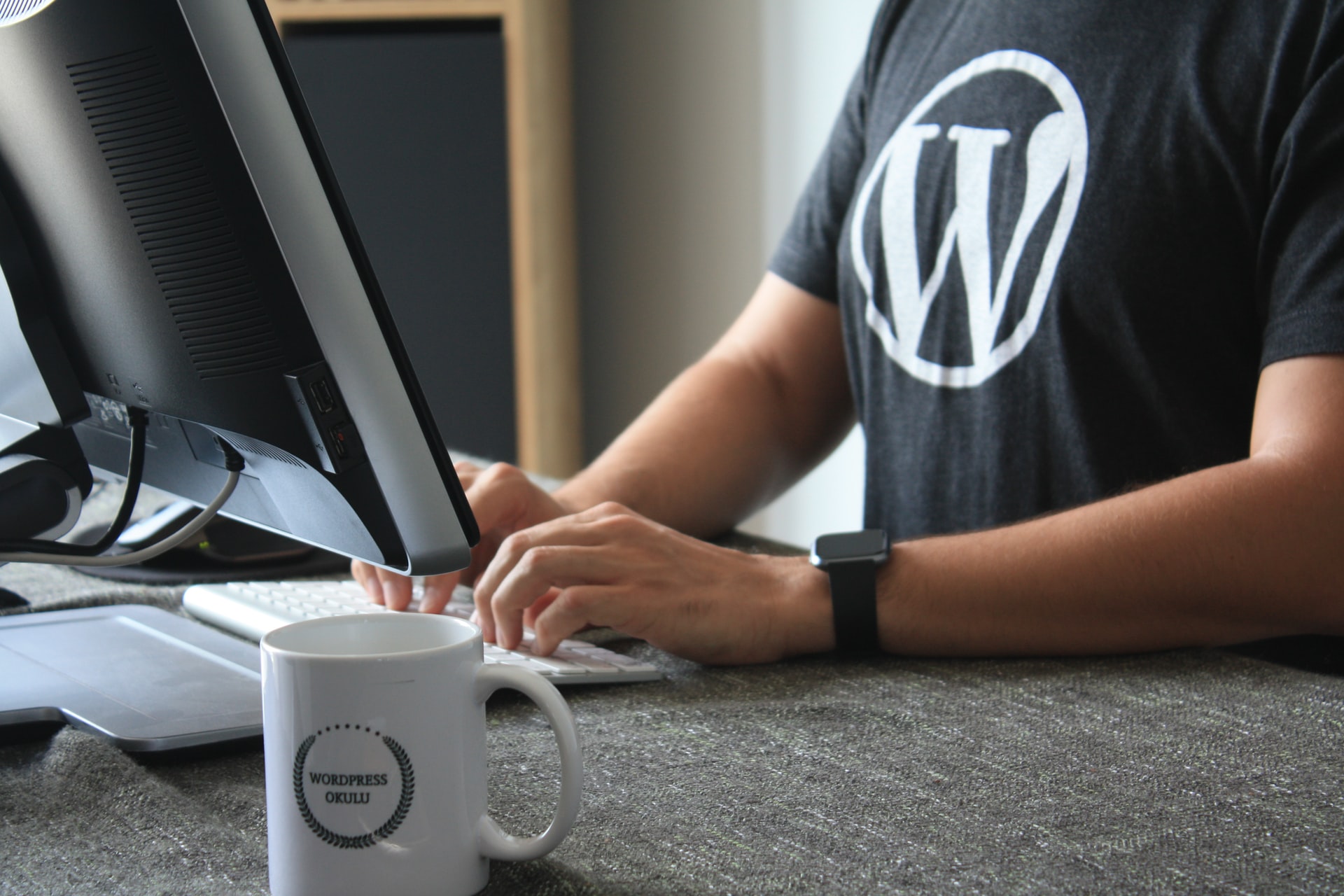 Note: These are the plugins and themes that our team installs when we start a new blog or make a new website for our own business needs.
#1 Quiz and Survey Master
Quiz and Survey Master (QSM) is a popular WordPress Quiz and Survey Plugin that has 1Million+ Downloads. With this plugin, you can engage your website, visitors, with Quizzes and Polls to drive more traffic, decrease bounce rates and make them stay longer on your website.
QSM is our first choice in this list of Essential WordPress Plugins. With the Quiz and Survey Master plugin website owners can set up Detailed Surveys, Engaging Quizzes, Online Exams, Polls, Questionnaires, and build any Question-Answer Form.
The QSM Plugin is Free-To-Use, Highly Customizable, and an Ultimate Marketing Tool allowing anyone with little knowledge to create engaging quizzes and surveys from scratch.
The QSM Plugin has 100+ Customization Options, Uses 15+ Questions Types(Multiple Choice, Slider, Checkboxes, Drop Down, Fill in the Blanks, etc.), Send Emails with Results, Categorize Every Question, Add a Count-Down Timer, Schedule a Quiz, and much more.
Also Read: Best Online Exam WordPress Plugin of 2021 [Free]
The Plugin even comes with Free Addons like Certificates, Leaderboards, and Pro Addons like Reporting and Analysis, Logic, Google Analytics Tracking, MailChimp, and many more.
Quiz and Survey Master is a very useful plugin and has the following benefits:
Create Unlimited Quizzes/Surveys and Store Unlimited Responses
Create any type of Question/Answer Form with 100+ Customization Options
Create Graded Quizzes/Test and Allot Points to each question to display customized results
Create online Exams, Time-Based Tests, Display Math Formulas with the QSM Plugin
Enable Hints, Comment Boxes for every question
Set-up Time limits and number of entries per test
Receive Regular Free Product Updates and New Features with every Major Release
Get Free Support From WordPress Support Forum and Access the QSM Documentation
#2 Responsive Menu
Responsive Menu a simple WordPress Plugin that allows you to convert your regular WordPress Theme Menu into a Highly Responsive, W3C Compliant Menu Design within minutes for Free. The Best part is that you don't need to have any coding experience for using this plugin.
Responsive Menu has 2 Million+ Downloads on WordPress. With Responsive Menu, you can create a Responsive Hamburger Menu for Mobile that adjusts smartly as screen size varies.
The Responsive Menu Plugin is Loaded with Cool Animations, Themes, and Customizations that help you make the menu look rich and enhances the Look and Feel of your website. It has 150+ Customization Options making it a combination of 22500+ options.
The plugin is fully unit tested and can be used without any thoughts. With the Free Responsive Menu Plugin, you can Change Menu Text, Background, and border color. Position the Menu and its Active Movement, choose between menu animations, add submenus, add custom HTML components, and much more.
Also Read: How to Build a Responsive Top Navigation Menu without coding?
The Plugin also has a Pro Version that takes the Responsive Menu Customization to a whole new level.
With Responsive Menu Pro, you get access to 20 Button Animations, Integrated Header Bar, 600+ Font Icon Support with individual Menu Items, full customization options including Mega Menu functionality, and Desktop Menu, Touch Gestures and Keyboard Commands, WPML, and Polylang support for Multilingual Sites.
Benefits of using the Responsive Menu Plugin:
Create a Beautiful Hamburger Menu that helps user's with an Easy website Navigation
Professional Looking Menu that can be easy customized
Mesmerize users with Perfect Menu Animations and Charming Color Scheme
Tested and Compatible with Popular Plugins and Themes thus giving a Responsive Menu Design on every device
Receive Regular product updates and new features with every major release.
#3 Projectopia
Projectopia is the number one Project Management Plugin developed for WordPress. Projectopia makes it very easy to manage and run your business and to keep every member of your team on the same page and improves communication.
Projectopia is for anyone who wants his business to be streamlined. No matter if you are a Freelancer, a Small Agency, or a Company of 10 Employees. Projectopia offers various features that are essential for managing your business.
It consists of features like Adding Clients and Client Notes, Generating Quotes and Estimates and adding milestones, Add Projects, and Personal Notes, Add Task and Task Watchers and do much more.
Using Projectopia you can track your business's monthly income with a bar graph and even track the progress of the tasks on its dashboard. You can add leads and work on improving business relationships.
Also Read: How to Manage Clients and Work Efficiently in WordPress [With Steps]
All information is conveniently stored on the client's WordPress site making project tracking a lot easier. The Plugin also comes with a support ticket system wherein you can ask the users to upload tickets in the form of the AJAX file uploads feature.
Over time there have been many positive changes to the UI and additions to the plugin thus making the plugin more usable and snappier.
Benefits of using Projectopia
Automated Invoicing saves time and removes the need for manual work
Availability of Pro Addons like WooCommerce, Reporting, and Analysis, Bug Tracker, etc.
Separate Client Dashboard makes it simple for the client to track the Project Progress
Ability to pay invoices via. Stripe and Paypal
Ability to automatically generate Projects from accepted quotes
Contract Signing Feature where clients can sign the contract from their dashboard
Set Dates and Deadlines and Email Piping to quickly reply to task messages via. email
#4 Oshine Theme
Oshine is a Popular Creative WordPress Theme used by 30000+ website owners. Oshine is built for Photography, Portfolio, Architecture, and Creative Individuals who strive for better and want more.
Oshine is a Modern WordPress Theme that is highly responsive. It is built by following the highest coding standards. It also has 52+ Pre-Built Demos with 100+ Sample Pages that can be imported to your website with a single click.
Oshine comes with a Powerful Visual Page Builder – Tatsu, that makes page-building look fun and easy. Tatsu has 50+ Styling Modules that are easy to use with drag and drop functions.
Using Tatsu you can put your ideas to life and build some unique webpages with zero coding knowledge. There are infinite layout possibilities where you can create Unique Header and Menu Styles.
One of the main reasons for Oshine's popularity definitely is the amount of customization it offers. You are presented with many useful plugins that come bundled with the Theme at no extra cost, Slider Revolution and Master Slider are such slider plugins for building responsive slides with animations.
Also Read: Top 5 Tactics to Outperform your Competitors Online in 2021
With Oshine you can completely change the Typography using thousands of fonts and Colors using Trendy UI Gradients and Global Color Swatches.
You can easily run WooCommerce on your website as Oshine comes integrated with WooCommerce and lets you set up a clean and modern shop in no time. Also, Oshine is fully compatible with WPML thus you can easily make your website translatable and multi-lingual.
Benefits of using Oshine Theme
Premium Quality Design and Performance
Receive Regular Updates and Quick Customer Support
Compatible with Many Popular Plugins
Start Building a Website from Scratch or Import using the 52+ Demos
Tried and Tested by 30000+ Users
GDPR Compliant Design
Premium Slider Plugins worth $45 Included
Build Single Page Landing Pages or websites in no time
#5 Hide My WP
Hide My Wp is a WordPress Security Plugin that is meant to protect and Hide your WordPress from Attackers and Spammers. It does by Hiding the fact your website runs on WordPress and confuses the attacker.
Hide My WP has many hiding capabilities like Hiding the Login URL, Renaming the Admin URL, Hide the Name of the Themes and Plugins, Change WP Permalinks thus removing all visible signs of WordPress from your website. Meaning people no longer will be able to find out if your website runs on WordPress even if they use Theme and Plugin Detectors like Wappalyzer, isitwp, BuiltWith, etc.
Even if an orchestrated attack does take place on your site the plugin has a Smart Intrusion Detection System in place and is equipped with its own Firewall that autoblocks lethal attacks like SQL Injection, XSS, Command Injection, etc.
The plugin also can block IP Addresses when suspicious activity is detected thus protecting you from notorious hackers and spammers and gives you Zero-Day attack Protection.
Also Read: 9 Fast and Easy WordPress Security Hacks you need to Implement Today
You will have the option to choose from 3 Levels of Privacy at the very beginning after installing the WordPress Security plugin. Hide My WP can also let you add a login query and key to successful login to your site. For Example, It will change the login URL from this https://hide-my-wp.wpwave.com/wp-login.php to this https://hide-my-wp.wpwave.com/wp-login.php?hide_my_wp=1234
Hide My WP is a must-have plugin and hence it is in our Essential WordPress Plugins List. The Plugin will brief you by sharing insights into the Security of your website and also show you the number of attacks attempted/blocked and also the Top IP Addresses blocked.
Benefits of using Hide My WP – WordPress Security Plugin
Easy to Use and Implement
Successfully Tested with popular plugins and themes
Secures your website 24×7 even when you are away
Block Bad IP Addresses with Trust Network
Complete Zero-Day Attack Protection
Prevents Security Breaches with Intrusion Detection System/Smart Firewall
Totally Replace anything from the Source Code
#6 Exponent Theme
Exponent Theme is another Modern WordPress Theme that is built keeping in mind the requirements of Modern Businesses. It offers superior performance that is vital in running a business.
Just like the Oshine Theme, Exponent also comes with the Tatsu Page builder that makes building webpages look like a child's play. It has 50+ Styling Modules for every use. And capable of building responsive headers and footers visually using modules.
You can build a full-fledged online store powered by WooCommere to sell products online. Exponent has clean layouts and crisp typography offering a smooth and intuitive shopping experience to the user.
Exponent uses Row and Column grids to line items and modules. You can showcase multiple images in a slider and even associate all webpages with a shop like Cart, Checkout, and My Account pages that have been designed with precision.
Also Read: How to Find a Creative WordPress Theme That Actually Works?
The theme comes with 27 Pre-built modern demos that are fully responsive and have 200+ layouts. Each demo is equipped with critical pages like FAQs, Pricing, Services that crafted with utmost precision which otherwise are ignored by themes.
Like Oshine, Exponent too has Typehub and Colorhub support so that you can completely take control over your website's typography and colors with ease. Exponent also has an awesome support team that is very quick in response. In other words, you won't regret your decision of purchasing this amazing theme.
Benefits of using Exponent Theme
Easy Setup Process with an option to import a Pre-built demo
27+ High-Quality Pre-built Demos that are ready to be imported with a single click
Equipped with Tools for GDPR Compliance
Easily Translatable and Multilingual using WPML and Polylang
Best for Professional Blogging, it comes with 8 unique styles specially tailored for bloggers.
Superior Performance thanks to On-demand Javascript, Lightweight Code, Caching and Minification, and Lazy Load Images
Built by the Oshine Team which has 30000+ Customers worldwide
#7 Tatsu Builder
Tatsu Builder is a standalone WordPress page builder plugin that can be installed on a WordPress website. It is a powerful and fastest page builder that can be used to create amazing webpages without any prior coding experience. The Tatsu Builder Plugin uses 'drag and drop' functionality to add various sections, rows, columns, or individual widgets.
The plugin has Light and Dark Skin, Dark Mode is enabled by default making it look elegant and goes easy on the eyes for prolonged working. You can create infinite layouts as required and save them as templates for later use.
The plugin has 50+ Styling Modules to build a beautiful webpage. The see modules along with pages and sections can be copy-pasted across the website for faster page creation. It also has many pre-built concepts that can be used to build faster sites and customizable content blocks.
Some of its best features include Inline Text Editing, Handy Inbuilt Right Click Menu, Section Separators, 700+ Inbuilt Designer Icons, and more. This means with Tatsu there are endless customization possibilities.
Tatsu Builder offers Visual Building, Multiple Columns, Pre-Built Headers, and more. The Plugin also has Full Retina Support across all its widgets and enables you to set custom Retina Images. To sum it up, Tatsu Builder is a Fast and Powerful tool that helps you get creative and work peacefully.
Benefits of using Tatsu Builder Plugin
Tatsu powers 30000+ website on the internet hence can be trusted with your website too
60+ Pre-built Sections with Blend Modes
Using Keyboard Shortcuts you can be more productive
Video Backgrounds are now possible
Best for making single page websites
Typography and Color Control using TypeHub and ColorHub
Reasonably priced making it affordable to every power user
Bonus Tip
Want to know how your competitor built that beautiful high-ranking website? There are many site builders in the market that can help you build an amazing website just as you always wanted without writing a single line of code.
To help you in this mission you can make use of this amazing website called 'My Codeless Website' that can quickly detect various site builders used to build a website.
Just enter the website's URL and hit Check Website to view the results.
Final Thoughts
These were some of the Essential WordPress Plugins that we highly recommend you to have on your website.
These Plugins and Themes can help you run your website/business with ease without worrying about user engagement, user experience, or the safety of your website.
Hope this article helps you in making your website visitor-friendly and helps you progress in your business.